Waldorf Astoria Los Cabos Airport Transportation
Discover one of Cabo San Lucas's premier resorts! We offer transportation services to the Waldorf Astoria Resort at Pedregal from the Cabo Airport. Choose from luxury SUVs such as the Suburban, Navigator, Mercedes, or Escalade, or opt for a Sprinter van or Limo.

Shuttle $31 Shuttle | $103 Private
Upon your arrival at Los Cabos Airport, our distinguished drivers ensure a seamless transition into a luxuriously cool vehicle, complemented by a chilled beverage or premium beer of your choice. Each of our state-of-the-art private airport transport vehicles is helmed by experienced bilingual chauffeurs, dedicated to elevating your journey.
As you make your exit from SJD Los Cabos Airport, our representative, easily identifiable with a sign bearing your name, will be poised to greet you. They will graciously assist with your luggage, ensuring a hassle-free experience. You will then be ushered to your opulent, air-conditioned transport, where an assortment of cold water and select beers await (exclusive to private transfers).
Waldorf Astoria Resort at Pedregal
Recognized as one of Mexico's premier hotels and recently coming under the ownership of Walton Street Capital Mexico affiliates, this luxurious haven spans 24 acres of stunning mountains and untouched beaches. Starting from the fourth quarter of 2019, the resort is poised to greet guests with its renowned "True Waldorf Service."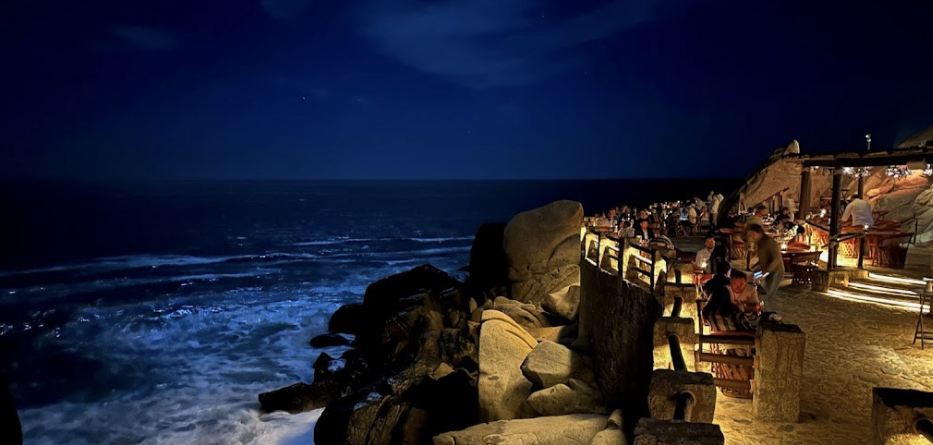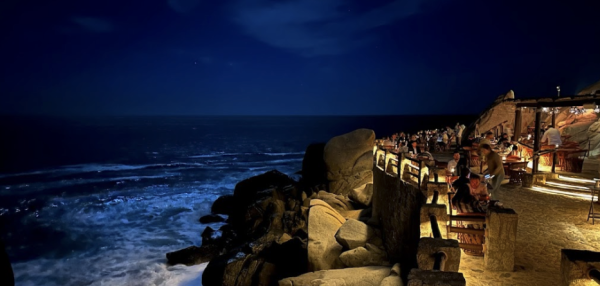 The Waldorf Astoria Resort in Cabo San Lucas stands as a statement of luxury and elegance. Overlooking the azure waters of the Pacific Ocean at the foot of the Pedregal, the Beverly Hills of Cabo San Lucas, this 5-star has 113 rooms and suites and offers an unparalleled experience for those seeking a blend of relaxation and adventure.
How far is Waldorf Astoria Los Cabos from the Cabo Airport?
The Waldorf Astoria Resort is located at Cam. del Mar 1, Pedregal, 23455 Cabo San Lucas, B.C.S., Mexico. This prime location places it strategically between the bustling downtown of Cabo San Lucas and the tranquil beauty of the Pedregal, a majestic mountain range that serves as a picturesque backdrop to the resort.
The ocean-facing facade of the resort is nothing short of breathtaking. As one approaches the property, the grandeur of its architecture, inspired by traditional Mexican designs yet infused with modern aesthetics, becomes evident. The resort's buildings, painted in warm earthy tones, contrast beautifully with the deep blue of the Pacific Ocean.
Amenities and Experience at Waldorf
Upon entering the resort, guests are greeted by a vast, open lobby that offers panoramic views of the ocean. The gentle sound of waves crashing against the shore, combined with the resort's meticulously curated interiors, sets the tone for a serene getaway.
The resort boasts a range of amenities designed to cater to every whim and fancy of its guests. The ocean-facing pool, shimmering under the sun, invites guests for a refreshing dip, while the world-class spa offers treatments that rejuvenate both the body and soul. For the gastronomically inclined, the resort's restaurants serve a medley of local and international cuisines, prepared by seasoned chefs using the freshest of ingredients.
Waldorf Astoria Los Cabos Airport Transportation
The Waldorf Astoria Resort is approximately (46.9 km) via Baja California Sur San José del Cabo – Sta Anita/Lib. al Aeropuerto/México 1D and Los Cabos Toll Rd away from the Los Cabos International Airport (SJD). This distance can be covered in roughly 44 min by car, depending on traffic conditions. Unfortunately, there is no Uber allowed from the SJD Cabo Airport.
The journey offers a scenic drive, with the landscape transitioning from the arid beauty of the Baja desert to the lush greenery surrounding the resort. When departing, we suggest that guests depart the resort 3 hours prior to their flight.
Can you swim at the beach at the Waldor Astoria?
The closest beach suitable for swimming is "Medano Beach," a mere 5-minute taxi ride from the resort. As for the hotel's beach, we recommend not swimming there due to potent currents. However, a brief journey will take you to a beach where you can enjoy snorkeling in what's often referred to as the world's aquarium!
The Waldorf Astoria Resort in Cabo San Lucas is not just a place to stay; it's an experience. Its strategic location, combined with its luxurious offerings, makes it a must-visit for anyone traveling to this part of Mexico.
---
*All images are copyrighted and trademarks are of their respective owners. SJD Taxi is not affiliated with Waldorf Astoria Resort.