About SJDtaxi.com – Cabo Airport Private Transportation
Most people think of taxis at the airport. While our name says "SJD Taxi" we are everything but a regular taxi service in Cabo. We offer luxury, private airport transportation in Los Cabos. We also provide a shared shuttle service to all points in Los Cabos. All are easy to book online or with a quick call to our offices in Cabo San Lucas and in the USA.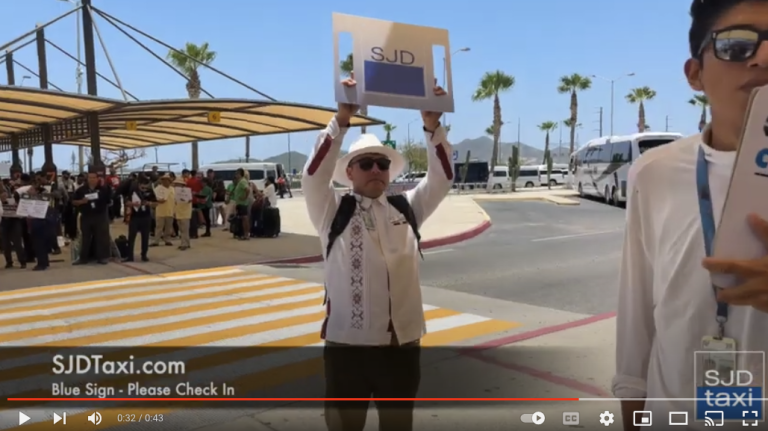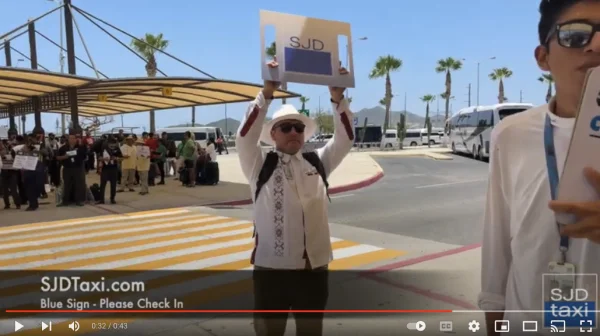 Cabo Airport Group Transportation
Moving large groups of people around Los Cabos is a big responsibility. There are many factors that contribute to your overall experience and we never take any of them lightly. From the start, we work with you to determine flights and logistics for an affordable and competitive price while providing you and your guests with the best experience. Just try us and you'll see – get a Free Custom Transportation Quote!
– safe and reliable luxury vehicles
– bilingual drivers who are friendly and courteous
– prompt, timely pick-up and drop-off
– assistance with all luggage and belongings
– affordability and value for the service
– first, focus on safety
Cabo San Lucas Transportation Services
Our focus is the price per vehicle and not the price per person. Plus- we only operate new luxury vehicles. Having access to a large fleet of Suburbans, Escalades SUVs, Sprinter Vans, and Coach Tour Buses that meet our strict safety standards and guidelines. All chauffeurs are bilingual and great, local people native to Los Cabos. They know the area and all the changes it has undergone over the years. We keep our operations slim so we can keep you, the customer, at the forefront of any safe transportation service in Cabo.
SJDtaxi.com Cabo Airport Shuttle
This region is all about tourism. You work hard for your money and want to spend it right. Whether that is a private direct transfer or an affordable airport shuttle, we have the options. Shared shuttle service is economical and if you don't mind a few stops along the way to your destination it's a smart and convenient ride!
Cabo San Lucas Personal Drivers
Any vacation in Cabo is a special occasion. Hiring a private drive while on vacation in Cabo can relieve you of many headaches. SJD Taxi Private Car Service can help eliminate the worries of parking, traffic, weather, and drivers in Cabo. And this goes for an Escalade or a large Sprinter van!

We provide you with a professional bilingual driver and our private car service includes a recent model vehicle, unlimited mileage, gasoline, water bottles, and complete personalized attention. You decide whether you want a full-time or a part-time driver. Our drivers will guide you through Cabo and remove the stress the area can create. (learn more about the Los Cabos region)
Give us a try and you'll see why we are considered the #1 transportation provider in Los Cabos. Customer-focused so you get on your vacation and enjoy Cabo!