Cabo Airport transportation to Worldmark Coral Baja
We offer shuttle service to and from Worldmark Coral Baja Resort including private airport transportation. Coral Baja resort is located in the southern tip of the Baja California peninsula, in the town of San José del Cabo.
Does Worldmark Coral Baja offer a shuttle service from the airport?
No, they do not. Airport shuttle services are economical and efficient from Cabo Airport to Worldmark Coral Baja. All airport shuttle services from SJD Taxi will be provided in a new comfortable vehicle, driven by a professional licensed and insured bilingual driver.

$19 Shared Shuttle / $82 SUV with Beer
Our drivers will handle everything you need with luggage that includes loading and unloading. All our private airport transportation is comfortable. Shared shuttle transportation is budget-friendly and efficient. No matter what you choose, SJD Taxi will get you there safely.
. We also offer round-trip transportation so getting home is simple. When you arrive at Los Cabos Airport our transportation head outside, and your transfer representative will be waiting for you. Before you go we provide detailed instructions to navigate Cabo Airport and where to go. When it's time to return home we'll pick you up and bring you back to the airport. 3 hours before your flight.
WorldMark Coral Baja Los Cabos Shuttle Service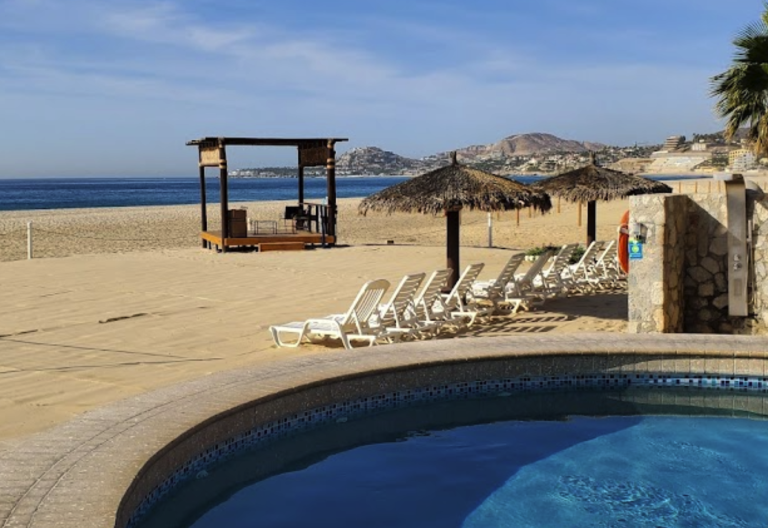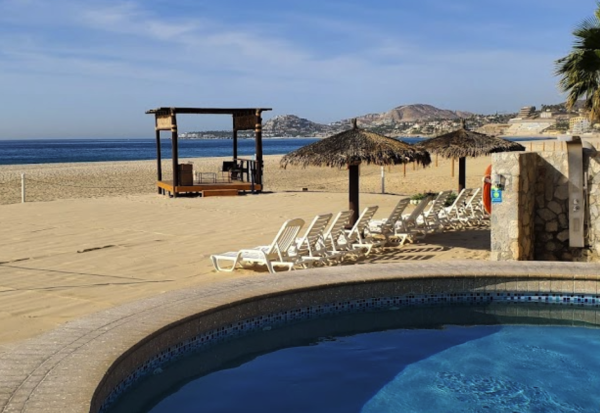 WorldMark Coral Baja, located in San Jose del Cabo, in the famous Tourist Corridor of Los Cabos, offers a luxurious retreat for those seeking sun, sand, and relaxation. Perfectly nestled on the southern tip of the Baja California Peninsula, this resort offers stunning views of the azure Pacific Ocean. It's not far from the San Jose downtown and also located near Krystal Grand Resort.
The resort consists of spacious, well-appointed suites that cater to different visitor needs. They range from studio rooms for couples seeking a romantic getaway to three-bedroom suites for larger groups or families. The interiors embody a harmony of contemporary design and traditional Mexican flair, ensuring an immersive stay.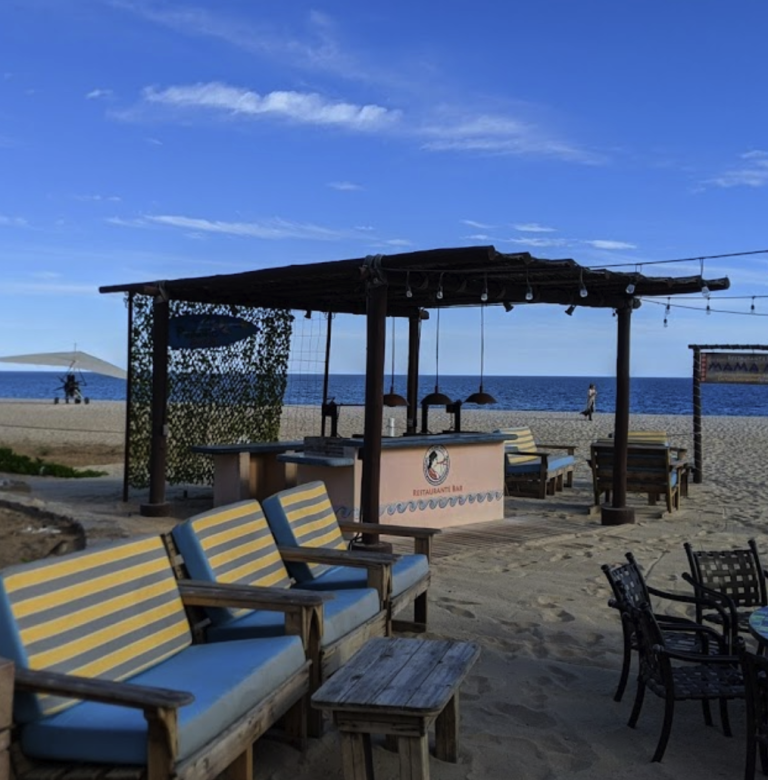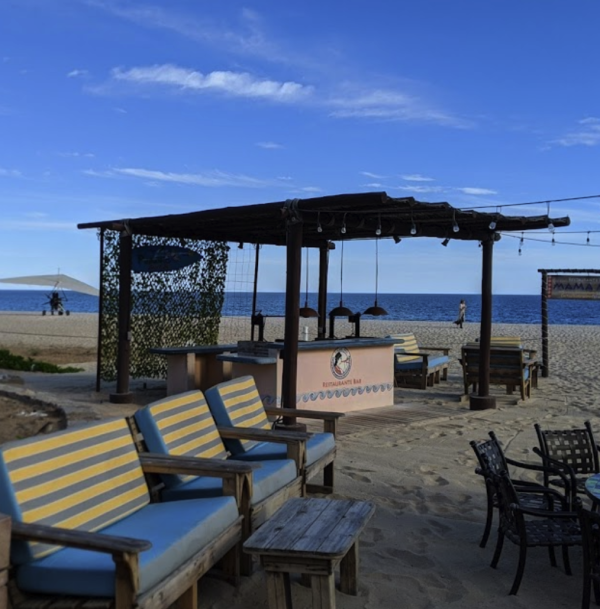 WorldMark Coral Baja offers an array of amenities. The centerpiece is undoubtedly the large outdoor pool, which provides a refreshing oasis under the Mexican sun. There's also a hot tub for those looking to unwind, and a separate children's pool to ensure the entire family enjoys their stay. An on-site restaurant and bar cater to your gastronomic needs, providing a variety of delicious local and international dishes.
The resort also offers a range of recreational facilities including a tennis court, gym, and an activities center. Water sports like snorkeling and scuba diving can be arranged, giving visitors a chance to explore the vibrant marine life of the Pacific Ocean.
The resort's location is ideal for exploring the surrounding region. San Jose del Cabo's historic downtown, with its unique blend of colonial architecture and chic galleries, is just a short drive away. In addition, the renowned Cabo Pulmo National Park, a UNESCO World Heritage Site known for its breathtaking coral reefs, is within easy reach.
WorldMark Coral Baja encapsulates a perfect blend of luxury, adventure, and cultural exploration, promising an unforgettable Mexican vacation.
Coral Baja is conveniently located in San Jose del Cabo, just 20 minutes away from the International SJD Airport and 35 minutes from downtown Cabo San Lucas.
*all images are copyright and trademarks are of their respective owners. SJD Taxi is not affiliated with Coral Baja.*