Cabo Airport Transportation to Royal Decameron
Situated amidst the captivating landscapes of Los Cabos, the Royal Decameron Resort stands as a testament to luxury and serenity. This resort encapsulates the essence of a dreamy getaway, combining top-tier amenities with the region's natural beauty. For visitors traveling through Cabo Airport, SJD Taxi provides the bridge to this haven. With both shuttle services and exclusive private transportation options, SJD Taxi ensures that the journey from the airport to Royal Decameron is as remarkable as the stay itself.
$19 Shuttle | $79 Private SUV
If you'd like to converse with a customer service representative, please reach out to us toll-free from the USA and Canada at (248) 582-9239 or 1-866-753-7403. We have family transportation and car seats available for round-trip airport transportation to Royal Decameron.
Cabo Airport Transportation to Royal Decameron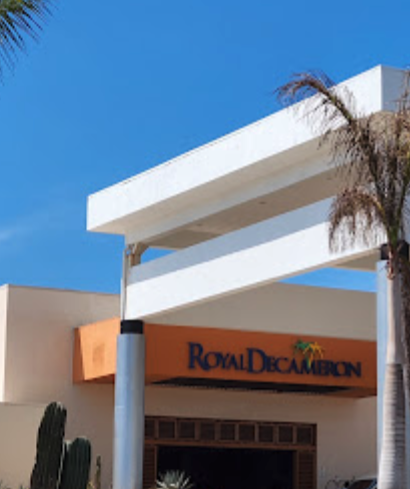 Situated in the picturesque region of Los Cabos, the Royal Decameron Resort is a destination that seamlessly blends luxury with the charm of its surroundings. Located at Paseo Malecon San Jose, Zona Hotelera, 23400 San José del Cabo, B.C.S., Mexico, this resort stands as an embodiment of opulence, catering to travelers who seek the best in accommodation, amenities, and experiences.
As a benefit, Royal Decameron Los Cabos is in the heart of San Jose del Cabo with a thriving downtown strip full of restaurants, shops, and other resorts like the famous Viceroy and Cabo Azul, and more.
While the beauty and luxury of Royal Decameron are undisputed, what truly amplifies the resort experience is the journey to get there. Traveling with family requires special attention, particularly when it comes to transportation. This is where SJD Taxi's specialized family airport transportation comes into play. Specifically tailored for families, SJD Taxi ensures that every member, from the youngest to the oldest, experiences a comfortable and safe ride from the airport to the resort.
How far is the Royal Decameron Los Cabos from the airport?
The distance between the SJD Airport and Royal Decameron Los Cabos is approximately 11.5 miles (or about 18.5 kilometers). Though the journey might seem short, the landscapes and views encountered along the way offer a tantalizing preview of the beauty that Los Cabos holds. With SJD Taxi, this journey becomes an extension of the vacation itself. Every vehicle in their fleet is meticulously maintained, ensuring reliability, and the drivers are professionally trained to cater to the unique needs of family travelers. From ensuring that child safety seats are available with private SUVs to accommodate special requests, SJD Taxi leaves no stone unturned.
Family-Friendly Resort
Royal Decameron Cabo is a haven for families seeking the perfect blend of relaxation and adventure. Strategically located in the captivating region of Los Cabos, this resort is designed with families in mind. With a plethora of activities tailored for children and adults alike, every member of the family finds their niche. Spacious family rooms, kid-friendly menus, supervised children's programs, and a myriad of recreational facilities ensure that both the young and the young-at-heart experience an unforgettable stay. The Royal Decameron's commitment to creating a family-centric environment is evident in its thoughtful amenities and activities, making it a top choice for families looking for the ideal vacation spot in Los Cabos.
While Royal Decameron Los Cabos promises a stay filled with luxury and enchantment, SJD Taxi ensures that the journey there is just as splendid. For families seeking the perfect Los Cabos getaway, this combination is the epitome of vacation perfection.
---
*All images are copyrighted and trademarks are of their respective owners. SJD Taxi is not affiliated with Royal Decameron Los Cabos.