Cabo Airport Transportation to Paradisus Los Cabos
SJD TAXI offers private and shared transfers to and from Paradisus Los Cabos at the lowest prices with the newest vehicles in Cabo.
Seeking premium transportation from Cabo Airport to Paradisus Cabo San Lucas? SJDTaxi offers top-tier, reliable transfers to Paradisus Hotel, strategically located within the renowned tourist corridor between San Jose and Cabo San Lucas. Our services are accentuated by our professional bilingual chauffeurs. For detailed pricing from the airport to Paradisus Cabo Hotel or to explore the most cost-effective airport transportation options in Cabo, please inquire further.

$22 Shuttle | $83 Private Transfer
SJD Airport also offers a shared shuttle service to Paradisus Hotel Cabo. Opting for the Cabo Airport Shared Shuttle to Paradisus Hotel provides a cost-effective transfer solution, ensuring minimal wait times at the airport and limited stops en route to Paradisus Los Cabos Resort.
Paradisus Los Cabos: A True Gem!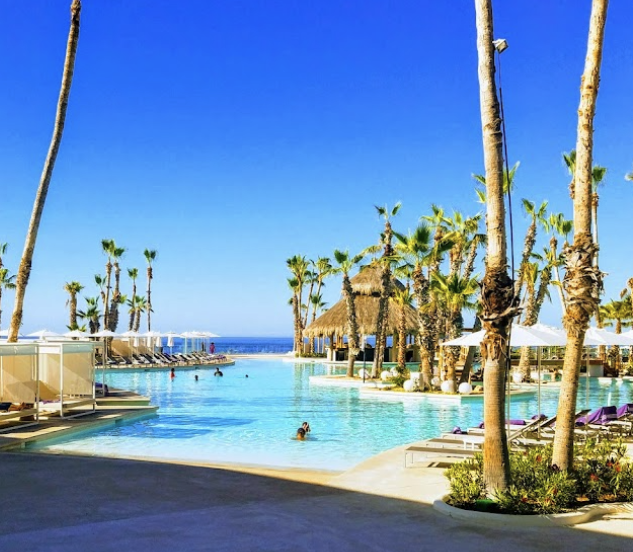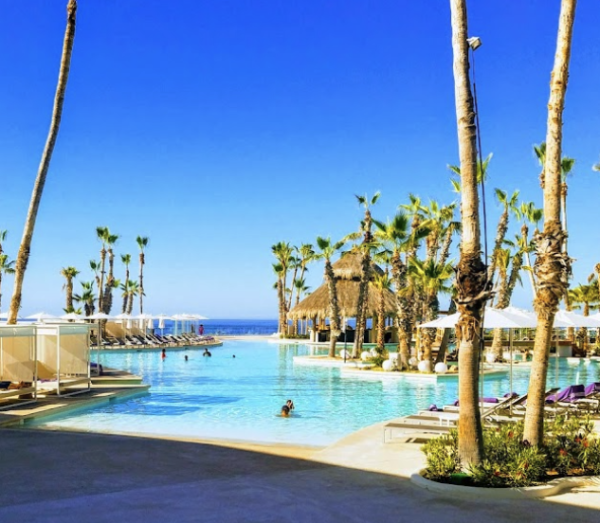 Overlooking the Sea of Cortez, Paradisus Los Cabos is a luxury resort in a prime spot. With 18.5 acres of land, this resort offers stunning ocean views, peace, and top-notch luxury. Plus, it's close to Hilton Los Cabos on the Corridor.
The resort has beautifully designed rooms and suites. Each room is made for comfort and luxury. Guests can expect top amenities, from private balconies to the latest in-room facilities.
Food lovers are in for a treat. Paradisus has many restaurants with various cuisines. Whether you crave local Mexican flavors or international dishes, there's something for everyone.
What makes Paradisus special? Their focus is on personal well-being, which, can mean a lot of different things to different people all over the world. The resort boasts a relaxing spa set in calm gardens. It's the place to be if you want treatments to refresh your mind and body. And if you're looking for fun, they've got golf, water sports, and local trips too.
Paradisus Los Cabos Transportation Options
Now, when considering how to reach this splendid destination from the airport, transportation is a pivotal aspect. Recognizing the importance of a seamless journey for its guests, several transportation options are available from SJD Airport to Paradisus. The most prominent is the private luxury vehicles, offering an exclusive and comfortable ride directly to the resort from us, SJDtaxi – anything but a regular taxi service! For travelers who prioritize affordability, the shared shuttle service is a commendable choice. Though it might have a few stops en route, it ensures a reliable and cost-effective transfer to the resort. With professional, bilingual chauffeurs at the helm, guests can rest assured of a safe and pleasant drive.
In essence, Paradisus Los Cabos Resort is not just a place to stay; it's an experience, a retreat that promises unparalleled luxury and comfort. And with efficient transportation options from the airport, your serene getaway starts the moment you land.
---

*All images are copyrighted and trademarks are of their respective owners. SJD Taxi is not affiliated with Paradisus Cabo.*