SJD Cabo Airport to Cabo Pulmo
We provide exclusive airport transfers to and from SJD Airport and Cabo San Lucas Airport, destined for Cabo Pulmo National Marine Park. Each trip ensures a modern, cozy vehicle operated by a skilled, licensed, and insured bilingual driver. Whether you're heading to specific spots, villas, or residences in Cabo Pulmo, we guarantee seamless round-trip transit from San Jose Airport in Los Cabos, Mexico.
IMPORTANT: Shared shuttle services direct to Cabo Pulmo aren't available. Only private transfers are offered. However, there are shuttles to Los Barriles, and from that point, a local taxi can take you to Pulmo (use a registered transportation provider in Los Cabos as well).
Our drivers will handle everything you need with luggage including loading and unloading. All our private airport transportation allows for maximum comfort and is not shared transport or shuttle. The entire vehicle is for your party only.
When arriving at SJD Cabo Airport or Los Cabos Airport our representative will be waiting for you outside the exit. They will have your name on a sign and will assist you with all the luggage. You'll be escorted to your air-conditioned vehicle where we'll have cold water and beer waiting. When it is time to return home from Cabo Pulmo we'll pick you up and bring you back to the airport.
Cabo Pulmo National Marine Park
"The Marine Jewel of Mexico"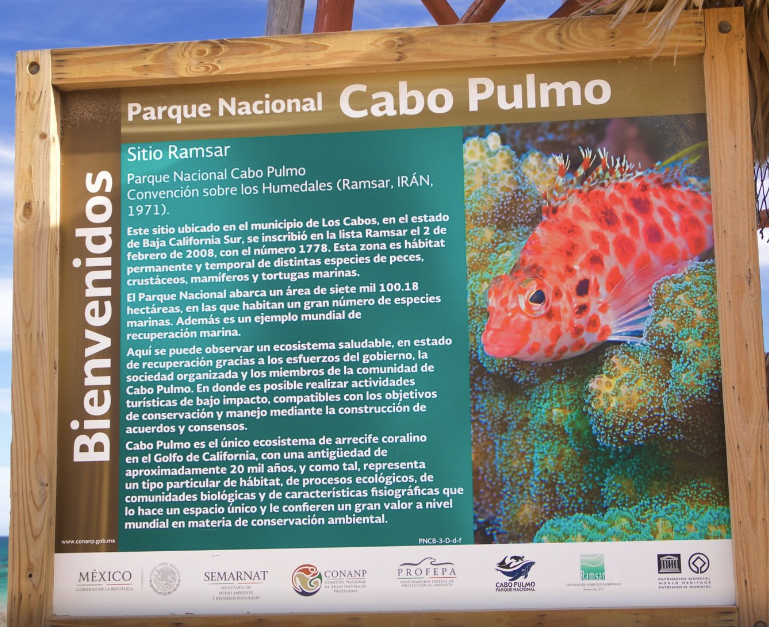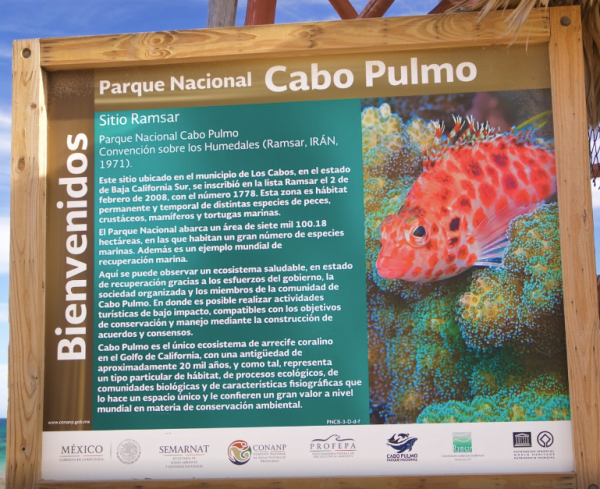 Cabo Pulmo National Park, located on the eastern coast of Mexico's Baja California Peninsula, on the East Cape, stands as an emblem of marine conservation and the Mexican nature's resilience. Spread over an area of about 7,111 hectares (27.4 sq miles), this marine park is a sanctuary for a myriad of marine life, serving as a testament to the restorative power of conservation efforts.
How far is Cabo Pulmo from the Los Cabos Airport?
Cabo Pulmo is about 2 hours (131.5 km) from Cabo San Lucas and around 1 hour 15 minutes from SJD International Airport.
Established in 1995, Cabo Pulmo witnessed a decline in its marine ecosystem due to overfishing. However, with its designation as a national park and the collaborative efforts of the local community, this degraded coral reef underwent a remarkable transformation. Within two decades, the biomass increased exponentially, reflecting a comeback of large predators, and the overall marine life, thus emphasizing the potential of oceanic regeneration when given the chance.
Is a trip to Cabo Pulmo worth it?
Boasting ancient coral reefs, secluded beaches, and opportunities to witness sea lions and whales, Cabo Pulmo National Park stands out as a one-of-a-kind destination. A visit to this marine sanctuary rightfully ranks among the top activities on the Baja California Peninsula.
In Cabo Pulmo Marine Park, beyond a refreshing swim, you have the opportunity to partake in world-class snorkeling. Just a short distance from the shoreline, multitudes of vibrant fish glide amidst the reef and rocky outcrops, offering an underwater spectacle like no other.
Diving and snorkeling in Cabo Pulmo are akin to stepping into a bustling underwater metropolis. The reef, which is estimated to be around 20,000 years old, teems with schools of colorful fish, graceful rays, playful sea lions, and even the occasional visiting shark. The park's waters provide a safe haven for various endangered species, reinforcing the park's significance on the global marine conservation map.
But Cabo Pulmo's value isn't solely ecological. The park has galvanized the local community, which transitioned from fishing to eco-tourism. It stands as a beacon, reminding us that with dedicated efforts, collaboration, and respect for nature, we can reverse ecological damage and revive the splendors of our planet.
Is the road paved to Cabo Pulmo?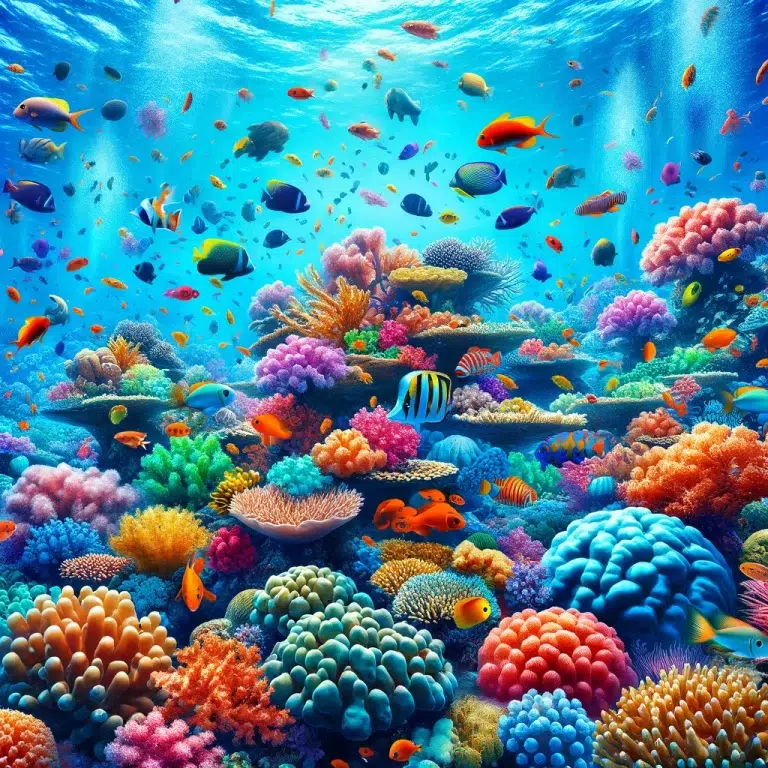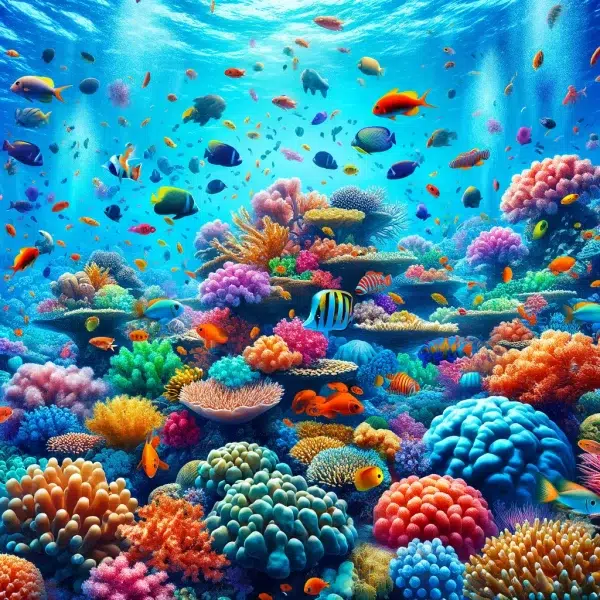 The journey from Los Barriles to La Ribera promises a smooth experience, as the entire stretch of road is paved, offering an easy and comfortable drive. This well-maintained roadway provides a seamless route for travelers heading towards La Ribera, ensuring a pleasant trip with scenic views along the way [ make sure to use a registered transportation provider to ensure your safety ]
However, once you reach La Ribera, be prepared for a change in terrain. The road transforms from the smooth pavement to a rugged, unpaved dirt road as you make your way towards Cabo Pulmo. This part of the journey brings its own unique adventure, characterized by a bumpy, washboard-like surface that will require a slower pace.
As you navigate this dirt road, the ride might be a bit challenging, but it's an authentic experience of the natural landscape. The slower speed necessitated by the road's condition allows for a more immersive experience of the beautiful, untouched surroundings. It's an opportunity to truly disconnect and immerse yourself in the rustic charm of the Baja California Sur landscape.
Experience the "True Baja"
This segment of the journey, while slower and more rugged, leads to the stunning destination of Cabo Pulmo, a hidden gem known for its incredible natural beauty and tranquility. The contrast between the paved road to La Ribera and the dirt path to Cabo Pulmo adds to the overall adventure, making the arrival at Cabo Pulmo all the more rewarding.
Drivers are advised to prepare for this part of the trip by ensuring their vehicle is suitable for off-road conditions and being mindful of the slower travel time required. Despite the bumpy ride, the journey is worth it, as Cabo Pulmo offers a serene escape into one of Mexico's most beautiful coastal areas.

---
*all images are copyright and trademarks are of their respective owners.*