Los Cabos Government & Tourism Board Post Warning to Tourists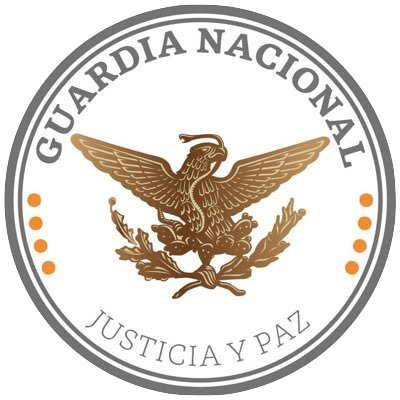 Tourists heading to Los Cabos are being advised to exercise caution when selecting transportation providers and to use registered transportation services in Cabo. Recent indicators point to a marked increase in unregistered and unofficial transport services mushrooming in the area creating unsafe conditions.
In October of 2023 the Los Cabos Tourism Board, in conjunction with local authorities, raised an alarm for visitors, strongly advising against the use of unregistered transportation entities. Many of these unauthorized operators, notably including UBER, present tempting deals. However, Uber operates without the requisite permits in Los Cabos and the required occupant insurance, exposing travelers to potential risks.
Illegal operators, including UBER, are strictly forbidden from operating at the SJD Airport due to government regulations. Ridesharing services, particularly Uber, have been a topic of contention in Cabo, primarily due to their legal status and the safety concerns they pose for tourists. Despite their popularity, these services operate in a legal grey area, with significant implications for passenger safety and compliance with local regulations. There have been instances where passengers were asked to alight from such vehicles due to regulatory non-compliance, leading to inconvenience and safety for passengers and potential penalties for the operators.
Mexico National Guard Join Forces
The SJD Airport Operators, under the aegis of GRUPO AEROPORTUARIO DEL PACIFICO [ NYSE: PAC ] have instituted stringent regulations concerning transportation operators at the Cabo Airport. These revamped regulations focus on meticulous permitting checks and rigorous staffing verification to ensure only authorized entities operate within the premises. In a collaborative effort to bolster compliance and augment the safety of incoming tourists, the Mexican National Guard has been brought on board. Their involvement is especially timely, aiming to safeguard the vast influx of visitors anticipated in Los Cabos for the upcoming fall and winter seasons.
Reputable and official transportation providers have voiced their concerns over these unofficial entities. They adhere to stringent safety protocols, comply with set regulations, and are subject to periodic inspections, ensuring they uphold the high safety standards established by local oversight bodies. [ read about Uber legalities in Los Cabos ]
Ensure a safe and pleasant travel experience in Los Cabos
Check Credentials: Always validate the provider's operational credentials, ensuring they're sanctioned to legally operate in the region.
Beware of Curbside Offers: On arrival at the airport, travelers should be circumspect of individuals proffering unsolicited transport deals.
Seek Trusted Recommendations: Rely on endorsements from credible entities, such as hotels or official tourism platforms, to direct you to established transportation services.
Insurance Verification: Ascertain that your chosen provider carries comprehensive insurance coverage to safeguard passengers against unexpected events.
By opting for licensed and authenticated transportation services in Los Cabos, tourists can anticipate a seamless, safe transit experience, maximizing their enjoyment of Los Cabos' splendors.
Choose Registered Transport Services Only
The Los Cabos Tourism Board remains vigilant, partnering with regional authorities to stem the tide of unauthorized operators. Their overarching aim is to guarantee that every visitor's Los Cabos sojourn is not only enjoyable but also secure and unforgettable.
Vigilance and Partnership: The Los Cabos Tourism Board is actively collaborating with regional authorities to address the issue of unauthorized transportation operators. This joint effort aims to enhance the safety and reliability of transportation services in the region.
Focus on Visitor Safety: A primary objective of these actions is to ensure the safety and well-being of tourists. The board is working diligently to mitigate risks associated with unlicensed transportation services.
Promotion of Registered Services: The board is emphasizing the importance of using officially registered transportation services in Cabo. This move is aimed at steering tourists towards safer and more reliable travel options.
Enhancing Travel Experience: The efforts are part of a broader strategy to improve the overall travel experience in Los Cabos. By tackling the issue of unauthorized operators, the board seeks to maintain the area's reputation as a premier tourist destination.
Creating Unforgettable Memories: The ultimate goal of these initiatives is to ensure that every visitor's stay in Los Cabos is not just enjoyable, but also safe and memorable. The board's proactive measures are designed to protect the integrity of the tourist experience in this popular destination.