Cabo Airport shuttle to Grand Solmar Land's End
Experience the epitome of convenience with our private airport transportation services to and from SJD Airport and Cabo San Lucas Private Airport, specifically tailored for your seamless journey to Grand Solmar Land's End Resort & Spa. But that's not all – we also offer airport shuttle services to enhance your travel experience.
$31 Shuttle / $103 Private SuV
Grand Solmar Hotel Los Cabos lies just 39 kilometers or 24 miles away from the SJD Cabo Airport, ensuring a convenient and swift journey that typically takes around 40 minutes by car. Alternatively, for those seeking a more budget-friendly option, there's also a shared shuttle service available from SJD Airport to Grand Solmar Hotel Cabo. While this shared shuttle offers affordability, it does involve a longer travel duration due to multiple stops along the way before reaching your final destination.
Opting for a private transfer presents the advantage of time-saving, as it entails a direct route, ensuring a prompt and efficient arrival at your desired location.
Cabo Transfer to Grand Solmar Land's End Resort & Spa Los Cabos
Grand Solmar Land's End Resort & Spa, a luxurious haven nestled at the very tip of the Baja Peninsula in Cabo San Lucas, Mexico, stands as a masterpiece of hospitality and natural beauty. It is near the Cabo San Lucas Marina and next to Sandos Resort. This remarkable resort effortlessly combines the splendor of the surrounding environment with top-tier amenities, offering an unforgettable escape for travelers seeking the ultimate in relaxation and adventure.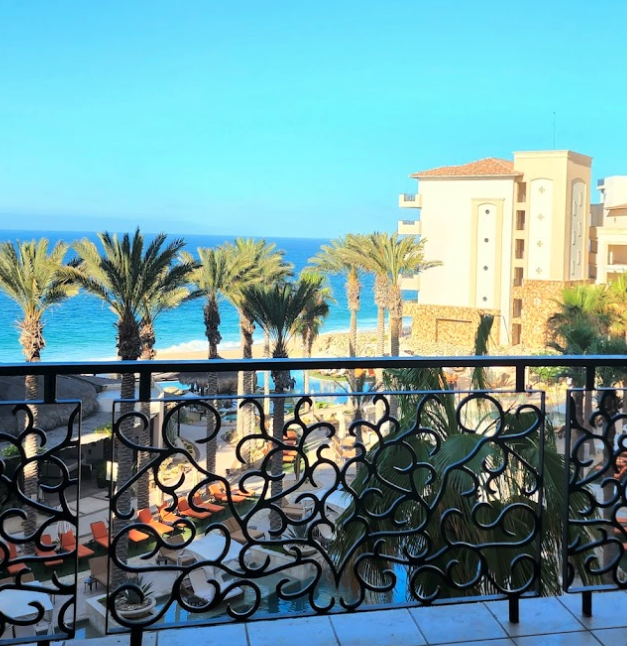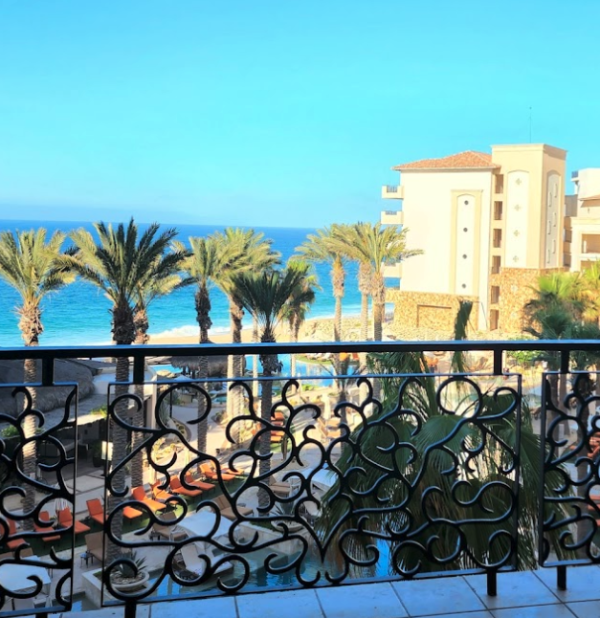 The resort's prime location is a true spectacle in itself, as it is perched between the rugged cliffs of the Pacific Ocean and the serene waters of the Sea of Cortez. This unique positioning provides guests with breathtaking views of the famous El Arco rock formation, also known as Land's End, which is one of the region's iconic landmarks. The juxtaposition of desert landscapes, azure seas, and dramatic cliffs creates a stunning backdrop for unforgettable vacations.
Private Transportation from Cabo Airport
Accommodations at Solmar Land's End are nothing short of lavish. The resort boasts a range of elegant suites and villas, many of which come complete with private terraces, plunge pools, and ocean views. Each room is tastefully designed with modern comforts and traditional Mexican decor, offering a harmonious blend of luxury and authenticity.
The dining experiences at the resort are a culinary journey through the flavors of Mexico and the world. With multiple restaurants and bars, guests can savor a variety of cuisines, from fresh seafood to international delicacies. Whether enjoying a romantic dinner by the beach or a casual meal with family and friends, Solmar Land's End ensures that every palate is delighted.
For those seeking relaxation and rejuvenation, the resort's world-class spa offers a range of treatments inspired by the healing traditions of Mexico. The serene environment and skilled therapists provide a tranquil escape from the stresses of daily life.
Outdoor enthusiasts will find endless opportunities for adventure, from snorkeling in crystal-clear waters to sportfishing, whale watching, and exploring the nearby Marina Cabo San Lucas. The resort's proximity to both the marina and downtown Cabo makes it easy for guests to venture out and discover the vibrant local culture and nightlife.
Solmar Land's End Resort & Spa encapsulates the essence of luxury and natural beauty, creating an oasis of serenity at the tip of the Baja Peninsula. Whether seeking relaxation, adventure, or a bit of both, this exceptional resort promises an unparalleled escape for those who appreciate the finer things in life.
*all images are copyright and trademarks are of their respective owners. SJD Taxi is not affiliated with Grand Solmar at Land's End Resort.