SJD Cabo Airport Transportation to Hacienda del Mar Los Cabos
The Sheraton Grand Resort of Los Cabos has undergone a significant transformation and rebranding, leading to its new exclusive identity as Hacienda Del Mar Los Cabos. This change reflects a strategic shift in the resort's branding and market positioning, aiming to offer a more tailored and culturally rich experience.
Book an airport shuttle or private, luxury Suburban or Escalade to the Sheraton Hacienda del Mar. SJD Taxi's Cabo Airport transportation services are provided in a new comfortable vehicle, driven by a bilingual chauffeur. We also have a shared shuttle service round trip from the Cabo Airport.

$22 Shuttle | $89 Private Suburban
SJD Taxi will take care of everything for you! Meet outside the airport with a sign that has your name, handle the luggage, and get you off at the Hacienda del Mar Los Cabos resort!
A shared shuttle from Cabo Airport to Hacienda del Mar Los Cabos saves money. We also have round-trip shuttles for your departure as well.
Hacienda Del Mar Los Cabos Transportation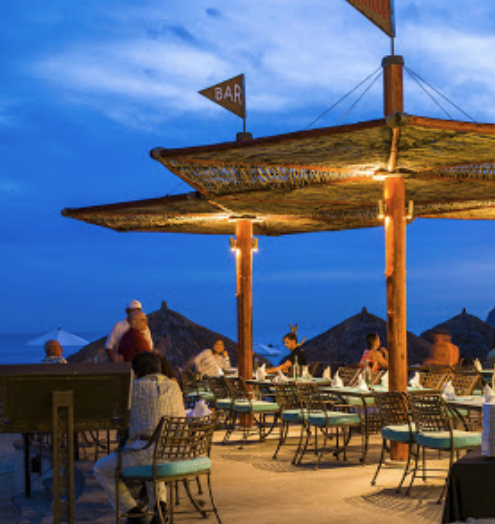 Recently rebranded from The Sheraton, the Hacienda Del Mar Los Cabos encapsulates the essence of its unique location, embracing local architectural and design elements that resonate with the vibrant culture of the region. The rebranding is not just a change of name but a commitment to delivering an enhanced and authentic experience that aligns with the expectations and aspirations of our esteemed guests.
Nestled on the sparkling shores of the Sea of Cortez, Hacienda del Mar Los Cabos is a luxurious resort in Mexico that exudes charm and serenity. Situated amidst the picturesque landscape of the Baja Peninsula, this resort embodies the essence of a traditional Mexican hacienda, blending local culture and history with modern luxury and sophistication. [ commonly confused the Los Cabos Hacienda Encantada ]
The architecture of the resort pays homage to Mexico's rich heritage. Featuring intricate stonework, rustic terracotta tiles, and bold colors, the buildings evoke an atmosphere of tranquility and warmth. Lush, manicured gardens and swaying palm trees further enhance the beauty of the resort, offering guests an intimate connection with nature.
Hacienda del Mar Los Cabos boasts 273 spacious rooms and suites, each offering magnificent views of the ocean, gardens, or the resort's five swimming pools. The accommodations are designed to provide an inviting sanctuary, featuring plush beds, elegant furnishings, and a private balcony or terrace for guests to bask in the enchanting surroundings.
Dining at the resort is a culinary adventure. With five restaurants and several bars on-site, guests can savor an array of cuisines, from authentic Mexican delicacies to fresh seafood and international fare. Each dining venue offers an extraordinary gastronomic experience, complete with breathtaking views and exceptional service.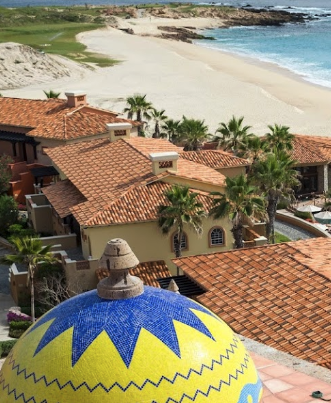 The resort's award-winning Cactus Spa is a haven for relaxation and rejuvenation. Drawing inspiration from the region's natural healing traditions, the spa offers a wide range of treatments designed to invigorate the body and calm the mind. Whether it's a revitalizing facial, a soothing massage, or a restorative body treatment, guests are guaranteed a deeply enriching spa experience.
For the active traveler, Hacienda del Mar Los Cabos offers a range of recreational activities. The resort is home to a world-class golf course, offers water sports like snorkeling and kayaking, and organizes cultural excursions to nearby attractions.
Cabo Airport Transportation to Hacienda del Mar Los Cabos
As they sunset the familiar name of The Sheraton Grand Resort of Los Cabos and usher in the new era as Hacienda Del Mar Los Cabos, we all will embrace a journey of transformation and renewal. This rebranding symbolizes more than just a name change; it represents a profound shift towards offering a more immersive and culturally enriched vacation experience. The transition to Hacienda Del Mar Los Cabos is a deliberate step to infuse the resort with local architectural flair and design elements, deeply connecting with the vibrant spirit of the region.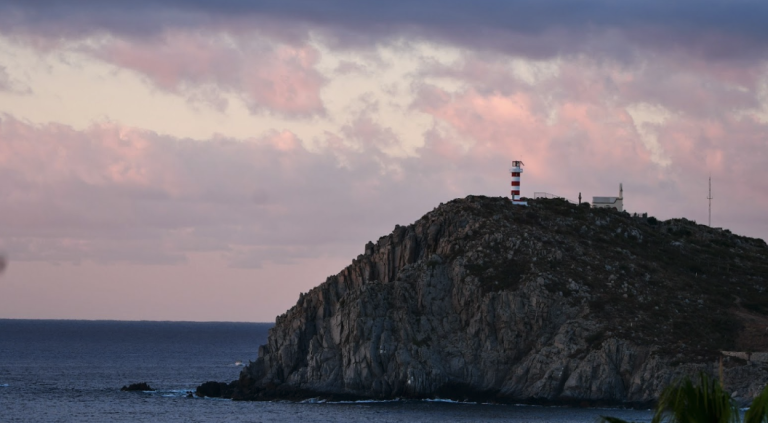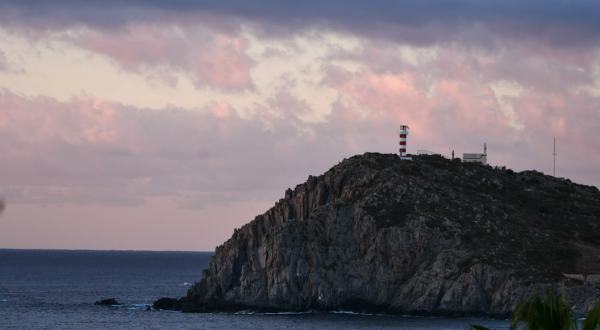 Looking ahead to 2024 and 2025, this exciting evolution will be further enhanced by the introduction of two new resorts, set to flank Hacienda Del Mar Los Cabos. These additions promise to elevate the vacation experience, offering a diverse range of amenities and experiences, all under the banner of our new, refreshed identity. Together, these developments are poised to create an unforgettable vacation experience, seamlessly blending the charm and richness of our new identity with the luxury and comfort our guests have always cherished.
In every aspect, Hacienda del Mar Los Cabos exudes an enchanting blend of comfort and charm. Its blend of exceptional service, stunning surroundings, and luxurious amenities makes it a favored destination for travelers seeking a truly unforgettable experience in the heart of Los Cabos.
How far is the Hacienda del Mar Los Cabos from Cabo Airport?
The Hacienda del Mar is only 30 minutes away from the SJD Airport, 20 from Downtown San Jose del Cabo, and 15 minutes away from downtown Cabo San Lucas. The Hacienda del Mar is located at Carretera Transpeninsular Km 10.5 CSL-SJC Lote D Cabo del Sol, 23450 Cabo San Lucas, B.C.S., Mexico.
*all images are copyrighted and trademarks are of their respective owners. SJD Taxi is not affiliated with the Hacienda del Mar Los Cabos.*