SJD Cabo Airport to Medano Hotel Los Cabos
Coming to Cabo? Arrange for Transportation from SJD Airport to Medano Hotel in Downtown Cabo San Lucas. Bilingual, licensed drivers are available with the most up-to-date fleet. Transportation from SJD Cabo Airport to Medano Hotel is safe and reliable.
$26 Shuttle | $83 Private SUV with 5 Passengers
Medano Hotel & Suites Los Cabos is located in the heart of Cabo San Lucas Downtown, within walking distance of all the excitement and dining experiences available.
The Medano Hotel & Suites is only 40 minutes away from the SJD Airport and 30 from downtown San Jose del Cabo.
Cabo Airport transportation to Medano Hotel is also available via Shared Shuttle transfer. Professional staff and clean vehicles make this trip a comfortable one on the way to your hotel, soon vacation starts!
Médano Hotel & Suites Airport Transportation
Médano Hotel & Suites, situated in the lively heart of Cabo San Lucas, serves as an embodiment of modern elegance combined with the irresistible allure of affordability. Radiating the perfect balance of luxury and value, the hotel has quickly established itself as a favorite for travelers seeking the quintessential Cabo experience without breaking the bank.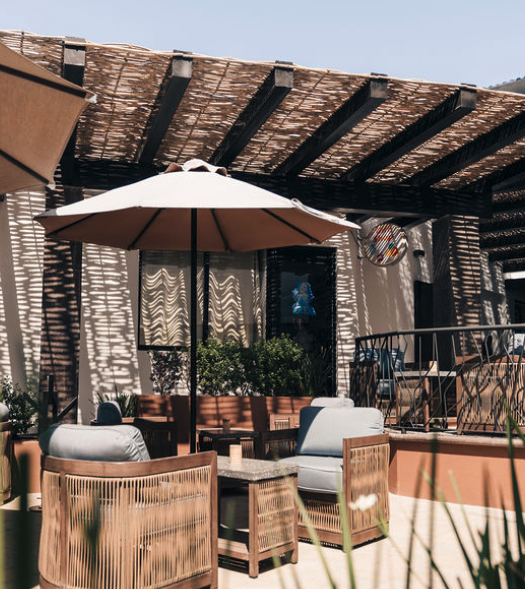 One of the undeniable draws of Médano Hotel & Suites is its strategic location. It stands as an oasis in close proximity to Médano Beach, one of the most popular and swimmable beaches in Cabo San Lucas. Here, the azure waters kiss golden sands, and the horizon showcases a perfect blend of relaxation and recreational activities. The hotel's location ensures guests are always a stone's throw away from this beachside paradise, and equally close to the vibrant downtown scene. Whether it's beach volleyball by day or dancing by night, the best of Cabo is always within reach.
Inside the premises, Médano Hotel & Suites exudes a contemporary charm. The rooms, designed with a keen eye for aesthetics, offer a cozy haven for guests. Modern amenities, combined with thoughtful service, ensure that visitors are ensconced in comfort throughout their stay. The on-site restaurant further adds to the convenience, dishing out a medley of flavors to tantalize every palate.
Medano Suites Airport Shuttle
But what truly sets Médano Hotel & Suites apart is their understanding of a traveler's holistic journey. Recognizing the often exorbitant fees and logistical challenges of airport transfers, the hotel offers affordable airport shuttles. This initiative has been widely appreciated by guests, as it provides a seamless and budget-friendly transition from the moment of landing to stepping into their vacation abode.
In sum, Médano Hotel & Suites represents the new-age Cabo San Lucas experience: modern, thoughtful, and accessible. By ensuring the journey, both within and outside the hotel, is smooth and affordable, they have etched a special place in the hearts of countless visitors.
Private SUV to Medano Suites
The primary airport serving Cabo San Lucas is Los Cabos International Airport (SJD). The distance between Los Cabos International Airport and downtown Cabo San Lucas is approximately 45 kilometers (around 28 miles). The drive usually takes about 40 minutes to an hour, depending on traffic conditions and the specific route taken. If you're planning a trip, it's always a good idea to check current travel times or consult with transportation providers to get the most accurate estimate for your journey.
*all images are copyright of their respective owners. Medano Suites is not affiliated with SJDtaxi.com.