Cabo Airport Transportation to Pueblo Bonito Sunset Beach
Planning a vacation to the All-Inclusive Pueblo Bonito Sunset Beach and Resort? We offer airport shuttle service to Pueblo Bonito Sunset in addition to private SUVs, vans, and Sprinters. No matter the size of your group, we can accommodate it!
How much is a taxi from Cabo Airport to Pueblo Bonito Sunset Beach?
Taxis are smaller sedans and will be $70-$90; we have a shared shuttle for $31 per person or, private SUVs for 6 passengers for $89 USD.

$31 Shuttle | $103 Private SUV
Our drivers will handle everything you need at Cabo Airport. From greeting you with a sign that has your name on it, to handling luggage and getting you into a cold, air-conditioned vehicle and off to your vacation!
All of our private airport transportation allows for maximum comfort. Included are cold beer and beverages and a direct, fast, and safe trip to get you on vacation!
Pueblo Bonito Sunset Cabo Airport Shuttle
Nestled along the stunning shores of Cabo San Lucas, Pueblo Bonito Sunset stands as a beacon of serenity and luxury. With its breathtaking ocean views and exceptional amenities, this resort offers a haven of tranquility for those seeking an unforgettable escape. Sunset is located next to the private villas of Pueblo Bonito Montecristo.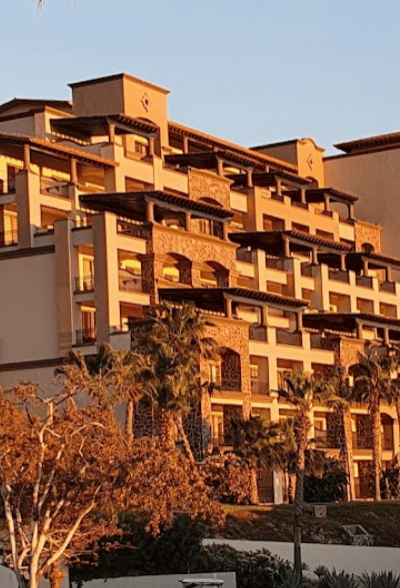 The moment you arrive at Pueblo Bonito Sunset, you will be captivated by its elegant architecture and lush tropical landscapes. Immerse yourself in the warm hospitality of the staff as they greet you with genuine smiles and extend a warm welcome. From that moment forward, you can fully embrace the laid-back ambiance and immerse yourself in the beauty of the surroundings.
The resort's accommodations are a sanctuary of comfort and sophistication. Whether you choose a spacious suite or a private villa, you will find yourself surrounded by exquisite decor and modern amenities. Relax on your private balcony or terrace and soak in the mesmerizing views of the Pacific Ocean or the beautifully landscaped gardens.
Indulge your senses with the resort's world-class dining options. Delight in the flavors of authentic Mexican cuisine, expertly crafted seafood dishes, or international fare, all prepared with the freshest ingredients. From casual poolside snacks to candlelit dinners, every dining experience at Pueblo Bonito Sunset is a culinary journey to remember.
Unwind and rejuvenate at the resort's luxurious spa, where a range of pampering treatments and therapies await you. From soothing massages to invigorating facials, the skilled therapists will ensure that you leave feeling revitalized and refreshed. For those seeking a more active escape, the resort offers a variety of recreational activities, including tennis, swimming, and water sports.
Cabo Airport Transportation to Pueblo Bonito Sunset
The location of Pueblo Bonito Sunset is ideal for exploring the vibrant city of Cabo San Lucas. Take a short trip to the iconic El Arco, a natural rock formation that marks the meeting point of the Pacific Ocean and the Sea of Cortez. Discover the lively Marina district with its eclectic shops, restaurants, and bustling nightlife.
Whether you prefer to bask in the sun by the infinity pool, embark on thrilling adventures in the sea, or simply indulge in the luxury of your accommodations, Pueblo Bonito Sunset offers something for everyone. Experience the perfect blend of tranquility and excitement in the heart of Cabo San Lucas.
Allow Pueblo Bonito Sunset to be your sanctuary of relaxation and luxury. Make lasting memories as you immerse yourself in the natural beauty of Cabo San Lucas and savor the exceptional experiences that this remarkable resort has to offer.
Pueblo Bonito Sunset All-Inclusive Transportation from Cabo Airport
Sunset is situated in the exclusive area of Pedregal overlooking the Pacific Ocean, just 5 minutes away from the city downtown, 45 minutes from the airport, and just 25 minutes from San Jose del Cabo.
Can you Uber from Cabo Airport?
Unfortunately, there is no Uber allowed at the SJD Airport. Recent regulations do not allow them on the Airport property as they are not licensed vehicles or, have proper permitting for many resorts and communities.
*all images are copyright and trademarks are of their respective owners. SJD Taxi is not affiliated with Pueblo Bonito Sunset.*