SJD Cabo Airport Transportation to Pueblo Bonito Rose
Yes! We provide airport shuttle service to Pueblo Bonito Rose Resort and also private, luxury transfers in SUV's. All airport transportation services will be provided in a new comfortable vehicle, driven by a professional licensed chauffeur.

$26 Shuttle | $90 Private SUV's
Our airport representatives are ready to assist with all your luggage needs, handling the loading and unloading so you can travel stress-free. Our Airport Shuttle service to Pueblo Bonito Rose Resort is swift, and we offer convenient round trips back to Cabo Airport!
SJD Cabo Airport's shared shuttle service is an excellent and budget-friendly option. However, if you prefer a quicker, non-stop ride, then our private transfer from Cabo Airport is your best bet. Upon your arrival at SJD or Los Cabos Airport, our representative will be eagerly waiting for you outside the exit, your name clearly displayed on a sign, making it simple to locate your transportation. You will then be guided to your comfortable, air-conditioned vehicle where cold water and beer will be ready for you (exclusive to private transfers).
Pueblo Bonito Rose Cabo Airport Transportation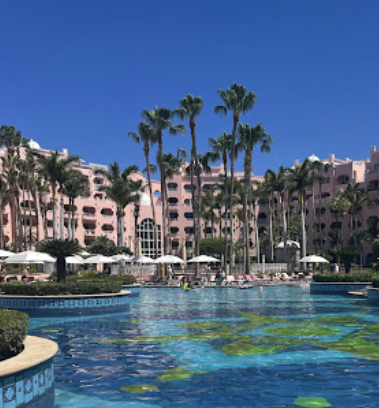 Situated along the shimmering shores of the Sea of Cortez, Pueblo Bonito Rose Resort & Spa is a luxurious sanctuary in the heart of Cabo San Lucas. This Mediterranean-style retreat, set against the dramatic backdrop of the famous El Arco and Lover's Beach, offers an exquisite blend of comfort and elegance, making it a beloved destination for travelers from around the globe. Pueblo Bonito Sunset and Pacifica are siblings to Rose over on the Pacific Coast of Cabo San Lucas.
The resort's architecture, inspired by classic Greek and Roman designs, features domes, statues, and intricate mosaics that lend an atmosphere of timeless elegance. Surrounded by lush gardens and soothing fountains, Pueblo Bonito Rose feels like an oasis of tranquility amidst the bustling Cabo landscape.
Accommodations at Pueblo Bonito Rose are meticulously designed to provide a luxurious haven for guests. The suites are spacious and airy, decorated with tasteful furnishings and offering panoramic views of the azure waters. Each suite comes with a private balcony or terrace, perfect for enjoying the spectacular Cabo sunsets.
Cabo Airport Shuttle to Pueblo Bonito Rose Los Cabos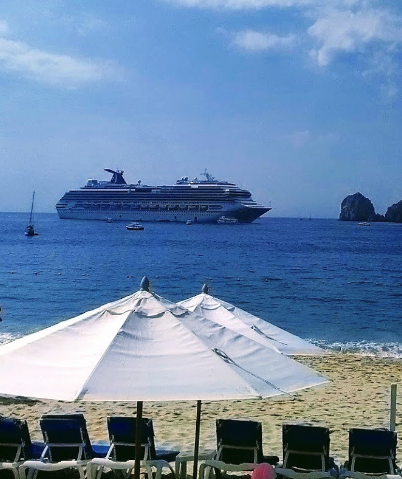 The culinary experiences at Pueblo Bonito Rose are a delight for the senses. With a selection of on-site restaurants, guests can savor a variety of dishes ranging from traditional Mexican cuisine to international gourmet fare. The resort's sommeliers and mixologists are always on hand to pair your meals with fine wines or craft cocktails, enhancing your dining experience.
The resort's award-winning Armonia Spa is a sanctuary for relaxation and rejuvenation. Offering a variety of treatments, from soothing massages to revitalizing facials, the spa is the perfect place to unwind after a day of exploring Cabo.
For those seeking a more active vacation, Pueblo Bonito Rose offers a wide range of recreational activities, including beach volleyball, tennis, and water aerobics. The resort's stunning free-form pool, complete with a swim-up bar, is a favorite spot for guests to relax and soak up the sunshine.
Pueblo Bonito Rose Resort & Spa, with its exceptional service, luxurious accommodations, and stunning setting, offers a Cabo vacation experience like no other. Need less color? Try Pueblo Bonito Blanco, a sister resort in Cabo San Lucas. It's a place where you can indulge, relax, and create memories that will last a lifetime.
Pro Tip: if you are looking to rent a car in Los Cabos instead, try DiscoverCars.com – it's super-easy to search, compare and save up to 70% off!
*all images are copyright and trademarks are of their respective owners. SJD Taxi is not affiliated with Pueblo Bonito Rose.*