SJD Cabo Airport Transportation to Solaz Los Cabos
Solaz Cabo San Lucas Transportation: Choose from Shared Shuttles or Private SUVs for Airport Transfers. We also offer vans, Sprinters, and Limos for your convenience. Every ride ensures comfort with a new vehicle and a bilingual driver at the helm.

$22 Shuttle Van | $83 Private Transportation
SJD's skilled drivers manage all aspects of luggage, including loading and unloading. Opt for our cost-effective shared shuttle service from the airport or choose a return trip from Solaz to Cabo Airport. Upon arrival at Cabo Airport, you'll be guided to your air-conditioned transport. When your stay at Solaz Los Cabos Resort concludes, we ensure a timely pick-up and a comfortable journey back to the airport (typically 3 hours before your departure time).
Solaz Los Cabos Transportation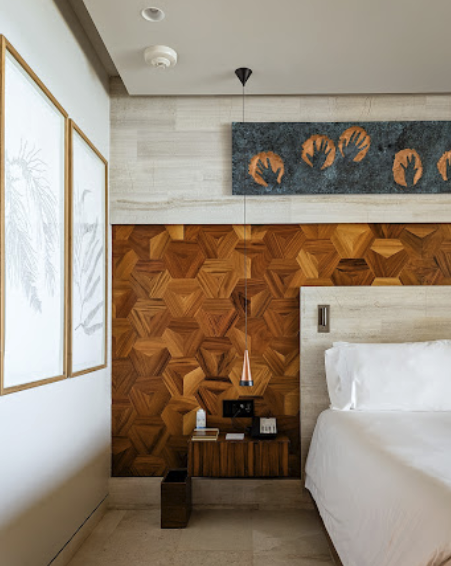 Perched along the pristine coastline of Los Cabos, Solaz Resort is the epitome of luxury and elegance. Located at [Carretera Transpeninsular Km. 18.5, Cabo Real, 23405 San José del Cabo, B.C.S., Mexico], this opulent establishment stands out as a gem in the heart of Baja California Sur. Its strategic location offers guests not only mesmerizing ocean views but also convenient access, being just 20 miles (approximately 32 kilometers) from the SJD Airport. With well-connected roads and minimal traffic, a typical drive from the airport to the Solaz Resort takes around 30 minutes, making the journey as seamless as the stay itself.
The resort's prime spot along the azure waters of the Pacific Ocean is undoubtedly one of its biggest draws. Guests can relish the panoramic vistas of the vast ocean, with the gentle sound of waves providing a soothing backdrop. The beach, with its golden sands stretching as far as the eye can see, invites visitors for leisurely walks, sunbathing, or just a moment of tranquility as they watch the sun dip below the horizon.
Seamless Transfers from SJD Airport to Solaz Resort
But it's not just the natural beauty that sets Solaz Resort apart; it's the unparalleled luxury that it offers. Every corner of the resort whispers opulence, from the meticulously designed rooms and suites to the world-class amenities that cater to even the most discerning traveler. The rooms, with their contemporary design and state-of-the-art facilities, ensure that guests are cocooned in comfort while they soak in the breathtaking ocean views.
Dining at Solaz Resort is an experience in itself. The resort boasts an array of high-end restaurants that promise a gastronomic journey like no other. With menus curated by renowned chefs, each restaurant offers a unique culinary experience, be it local Mexican flavors, international gourmet dishes, or fresh seafood caught right from the ocean.
Relax and Recharge
Solaz Resort's luxury spa stands as an oasis of rejuvenation, beckoning guests to indulge in unparalleled relaxation. Crafted with meticulous attention to detail, this sanctuary combines traditional healing methods with contemporary treatments, ensuring a holistic wellness experience. As you step into the tranquil ambiance, every element, from the aromatic scents to the soft melodies, is designed to transport you to a realm of serenity. Whether you opt for a deep tissue massage, a revitalizing facial, or a therapeutic soak, each session is tailored to refresh and recharge your senses. At Solaz's spa, it's not just about momentary relaxation; it's about immersing yourself in a transformative journey that revitalizes both body and spirit.
Reliable and Convenient Airport Shuttles to Solaz Los Cabos
Amenities at Solaz Resort leave no stone unturned in ensuring guests have a memorable stay. From a world-class spa that offers rejuvenating treatments to a state-of-the-art fitness center, infinity pools that merge with the ocean's horizon, and personalized concierge services, every aspect of the resort is designed with luxury in mind.
In essence, Solaz Resort in Los Cabos is not just a place to stay; it's an experience, a journey into a world where luxury meets nature's splendor.
---
*all images are copyright and trademarks are of their respective owners. SJD Taxi is not affiliated with Solaz Resorts.*