Cabo Airport Private Transportation to Novaispania at Quivira
Embarking on a journey to the magnificent Los Cabos? If your destination is the newly unveiled Novaispania Villa Community in Cabo San Lucas, then consider your transportation needs covered. SJD Taxi is proud to offer exclusive and efficient airport shuttle services tailored precisely for travelers heading to this paradisiacal villa community.
Novaispania is located in Quivira at Predio, Paraíso Escondido S/N, Paraiso Escondido, 23450 Cabo San Lucas, B.C.S., Mexico, and about 50 minutes (46.5 km ) to SJD Los Cabos International Airport.
$44 Shuttle | $110 Private SUV
When you reach Cabo airport, head outside to spot #5. Look for our sign. Hop into your reserved private car, and you'll be on your way to the Novaispania Villa Community: is a testimony to luxury, comfort, and the splendid Baja aesthetic. As you plan your stay in one of these opulent villas, ensure your journey from the airport is as smooth and luxurious as your chosen accommodation. SJD Taxi will handle the luxury transportation.
Moreover, we understand the importance of communication, especially in a foreign land. That's why each of our drivers is not only licensed and insured but also bilingual. They're equipped to answer any queries you might have during your journey, offering insights about the region and ensuring you feel welcome from the moment you set foot in Los Cabos.
Novaispania Resort Community in Cabo San Lucas: A Paradisiacal Haven
Nestled along the sun-kissed shores of Cabo San Lucas, the Novaispania Resort Community emerges as a dazzling jewel in the crown of Baja California Sur. With its recent inception, this exceptional resort community has quickly become a sought-after destination for discerning travelers and those seeking an idyllic blend of luxury, natural beauty, and vibrant culture located in Quivira of Cabo San Lucas.
Breathtaking Location: Situated at the southern tip of the Baja Peninsula, Novaispania boasts a location that's second to none. Overlooking the mesmerizing waters where the Sea of Cortez meets the Pacific Ocean, it offers unparalleled views of azure waters, dramatic cliffs, and stunning sunsets. The community's proximity to the charming town of Cabo San Lucas ensures easy access to both serenity and lively entertainment.
World-Class Amenities: Novaispania takes pride in offering an array of world-class amenities that cater to every aspect of an exquisite lifestyle. Residents and guests are treated to a championship golf course designed by a renowned architect, lavish spa and wellness facilities, gourmet dining establishments, and exclusive beach clubs that offer a taste of tropical paradise.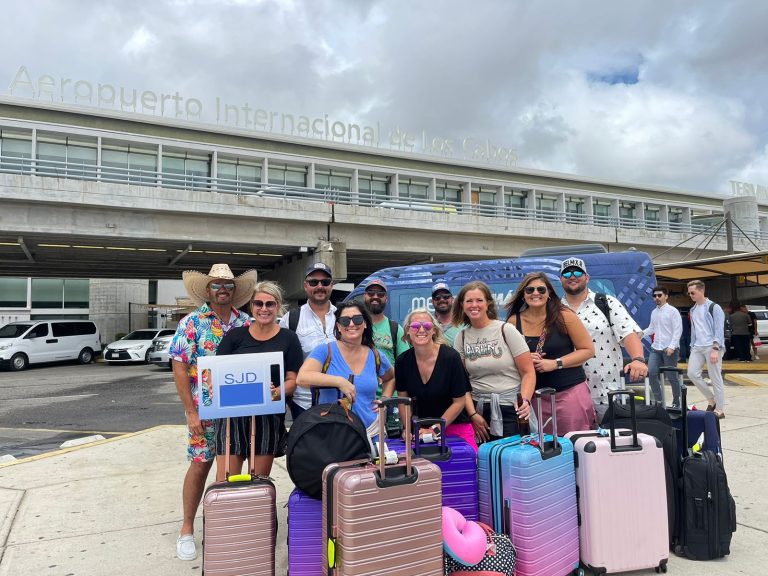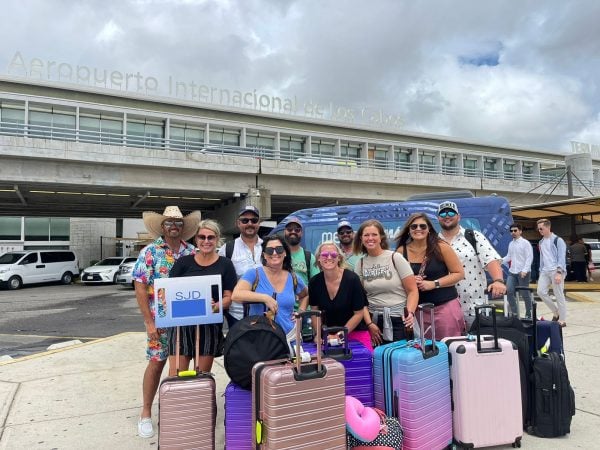 Luxurious Residences: The heart of Novaispania's allure lies in its luxurious residences. Whether you seek a spacious villa with panoramic ocean views, a cozy beachfront condo, or an elegant townhouse nestled within lush landscapes, the community provides a diverse range of real estate options. Each residence is meticulously designed, featuring modern comforts, stylish interiors, and private outdoor spaces to relish the coastal breezes.
Unparalleled Leisure Activities: From water sports to hiking, Novaispania offers an array of leisure activities that cater to diverse interests. Water enthusiasts can indulge in snorkeling, scuba diving, or sailing, while those seeking relaxation can lounge by infinity-edge pools or unwind at the pristine beaches.
Cultural Richness: The Novaispania Resort Community is not just about natural beauty and luxury; it also celebrates the rich cultural tapestry of Mexico. The community frequently hosts events, festivals, and art exhibitions that showcase the region's vibrant traditions, allowing residents and guests to immerse themselves in the local culture.
In conclusion, Novaispania is more than just a resort; it's a sanctuary where the breathtaking beauty of Cabo San Lucas meets world-class luxury and unparalleled hospitality. Whether you're seeking a permanent residence, a vacation home, or simply an unforgettable getaway, Novaispania Resort Community promises an extraordinary experience that lingers in your memory like a cherished dream. It is, without a doubt, a slice of paradise along the coast of Cabo San Lucas.
*all images are copyright and trademarks are of their respective owners. SJD Taxi is not affiliated with Riu Palace Cabo.*