Me Cabo Hotel Airport Transportation
Transition from travel mode to vacation mode in record time!
For passengers seeking premium Me Resort Los Cabos Airport Transportation, SJD Taxi stands apart from the rest. From SJD Airport to ME Cabo, travel in style and utmost comfort in our luxury SUVs, piloted by a professional driver well-versed in English and Spanish. We also provide top-tier budget-friendly airport shuttle services! Every journey with us guarantees the peace of mind of being in a brand-new, comfortable vehicle, ensuring safety and professionalism.

$26 Shuttle | $95 Private SUV
For those traveling from Cabo Airport to Me Cabo Resort, SJD Taxi's Shared Shuttle service presents a seamless and efficient transportation solution. Strategically designed to minimize wait times at the airport and with limited stops en route, passengers can anticipate a swift and comfortable journey. As you exit the terminal, our dedicated staff will promptly greet you and direct you to your assigned shuttle.
Me Cabo All Inclusive Resort, Los Cabos
The Trendsetter's Destination offers Exceptional Transportation Services
Earning its reputation as the most popular resort among the trendy crowds, Me Cabo Resort has become the epicenter of vibrancy and luxury in Los Cabos. Frequently buzzing with a DJ's energetic beats and located on the famed swimmable Medano Beach, it's easy to see why Me Cabo Resort tops the list, especially among Spring Breakers seeking the perfect blend of relaxation and revelry. Me Cabo is located next to Bahia Hotel, Casa Dorada, and 2 minutes from the famous party spot: Mango Deck.
Me Cabo Los Cabos Airport Transportation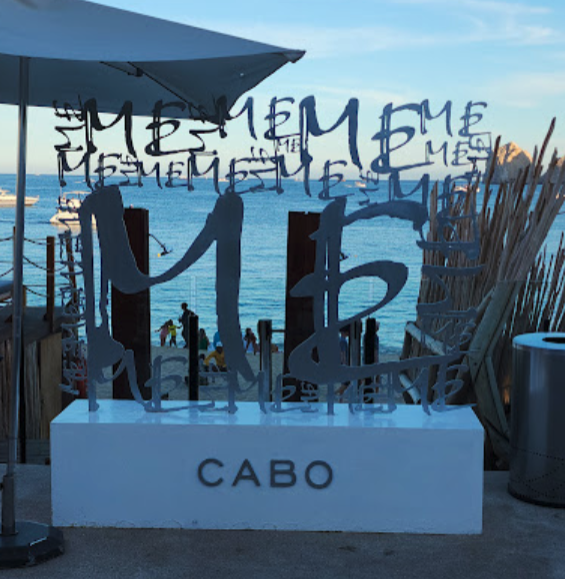 The experience of the Me Cabo Resort isn't just defined by its unmatched ambiance and amenities; it truly begins the moment visitors land at the airport. Reliable transportation is paramount, and this is where the esteemed "Cabo Airport to Me Resort Transportation" by SJDtaxi comes into prominence.
Me Cabo Resort has established itself as the epitome of luxury in the heart of Los Cabos. More than just a resort, it's a statement of sophistication and contemporary design, making it a go-to destination for trendsetters and globetrotters. The resort resonates with an ambiance that seamlessly blends luxury with vibrant energy, largely attributed to its events featuring world-famous DJs. These music maestros transform Me Cabo into a pulsating paradise, drawing in enthusiasts from around the world. It's not just a place to stay; it's where luxury meets lively.
Airport shuttle services and private Escalade or Denali transfers are proudly offered by SJDtaxi and have consistently received accolades from Me Cabo Resort's guests. SJDtaxi's commitment to punctuality, unparalleled service, and customer comfort ensures every traveler is whisked away from the airport and transported into the heart of their vacation seamlessly.
How far is Hotel ME Los Cabos from the Cabo Airport?
Hotel Me Cabo Resort is conveniently located at Playa El Medano S/N, Centro, 23410 Cabo San Lucas, B.C.S., Mexico. For travelers arriving at SJD Airport, the resort is approximately a 45-minute drive away. Covering a distance of around 28 miles (or about 45 kilometers), the journey from SJD Airport to Me Cabo offers scenic views, making the drive not just a necessity, but also an introductory experience to the beauty of Los Cabos.
ME Cabo offers a blend of design, art, music, and exceptional service. Guests can enjoy wellness programs, spa treatments, beach yoga, and more. Concierge services, 24-hour room service, valet parking, and high-speed internet are available. There's also an outdoor training area and various yoga lessons.
Leisure services include a wellness experience with a steam bath and hydromassages, a gym, heated pools with a wet bar, and poolside Bali beds. The Aura team is well-connected to the local scene and can assist guests in experiencing ME Cabo to the fullest.
Exclusive ME+ services offer personalized room escort, in-room check-in, and additional amenities. Guests in select suites receive complimentary services like airport transfers, massages, and a local boat experience.
Service & Facilities:
Concierge services
24-hour room service (*)
Experienced and passionate bilingual staff
Valet parking
Car rental (*)
In-room spa experience (*)
Laundry services and dry cleaning (*)
Babysitting services on request (*)
Facilities for the disabled
VIP airport pick-up service on request (*)
High-speed Internet
Outdoor functional training area
Wellness program: yoga lessons (hatha, vinyasa, ashtanga), mat pilates, and SUP yoga (*)
Pet-friendly (Four-legged friends happily welcomed)
(*) Extra charge may apply
Leisure Services:
KORPO Wellness experience with soothing steam bath, two hydromassages, and a state-of-the-art gym
Two heated pools, one with a wet bar
Poolside Bali beds (*)
Access to the ME Cabo Aura team for local connections and recommendations
(*) Extra charge may apply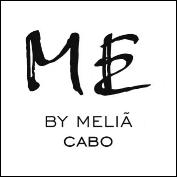 Exclusive ME+ Services (for select suites):
Personalized room escort
In-room check-in
Personalized service from the Aura team
Extra C.O. Bigelow amenities
Booking services for local restaurants and bars
Complimentary local drink at Confessions Skybar & Tapas
EXTRA transfer included from and to the airport (only for Extra ME+, Studio ME+, Exclusive ME+, Beyond ME+, and Ultimate ME+ suites).
EXTRA complimentary 20-minute massage per person (only for Beyond ME+, Exclusive ME+, and Ultimate ME+ suites)
ULTIMATE EXTRA complimentary ME+ local boat (1 hour) experience (only for the Ultimate ME+ Suite)
These services cater to guests' various needs and preferences during their stay at ME Cabo.
For those whose idea of luxury includes a touch of privacy and bespoke services, opting for the "Private Car Service to Me Resort Los Cabos" is a no-brainer. SJDtaxi boasts an elite fleet of vehicles, each promising an exquisite journey driven by professional chauffeurs trained to cater to every nuanced need of the traveler.
However, it's not just the luxury and efficiency that make SJDtaxi a top choice for Me Cabo Airport Transportation. Their impeccable safety record and glowing, top-rated reviews from numerous clients further solidify their position as the pinnacle of airport transportation in Los Cabos.
Me by Melia Cabo with its pulsating energy, prime location, and unmatched offerings, remains the top choice for the modern traveler in Los Cabos. Complementing this experience with the premier services of SJDtaxi ensures every aspect of the journey, from touchdown to take-off, is as sublime as it gets.
---
*All images are copyrighted and trademarks are of their respective owners. SJD Taxi is not affiliated with ME Cabo Resorts.