SJD Cabo Airport Transportation to Tesoro Los Cabos
Tesoro Cabo Airport Transportation (Wyndham Resort in Cabo) can be booked online here. We offer shuttle and private transfers to and from SJD airport and Cabo San Lucas private airport to Wyndham Tesoro Los Cabos Hotel. Airport transportation services are provided in a new comfortable vehicle, driven by a licensed bilingual driver.

$26 Shuttle / $89 Private SUV
Our drivers will handle everything you need with luggage and get you fast to Tesoro. All our private airport transportation is fast and direct to Tesoro. A shuttle is speedy and budget-friendly.
Airport shared shuttle service is a great option and saves money. We also pick you up from Tesoro and return you to Cabo Airport as well!
When arriving at SJD or Los Cabos Private Airport our representative will be waiting for you outside the exit. They will have your name on a sign and will assist you with all the luggage. You'll be escorted to your air-conditioned vehicle where we'll have cold water and beer waiting (only for private transfers). When it is time to return home from Tesoro Los Cabos we'll pick you up and bring you back to the airport.
Tesoro Cabo Airport Shuttle Transportation
Nestled along the breathtaking coastline of Cabo San Lucas, Tesoro Resort stands as an oasis of indulgence and excitement. With its unparalleled amenities and prime location, this resort offers a captivating escape for discerning travelers seeking both relaxation and adventure. One of the highlights of Tesoro Resort is its close association with the legendary Bisbee's Fishing Tournaments, which adds an extra layer of thrill to the experience.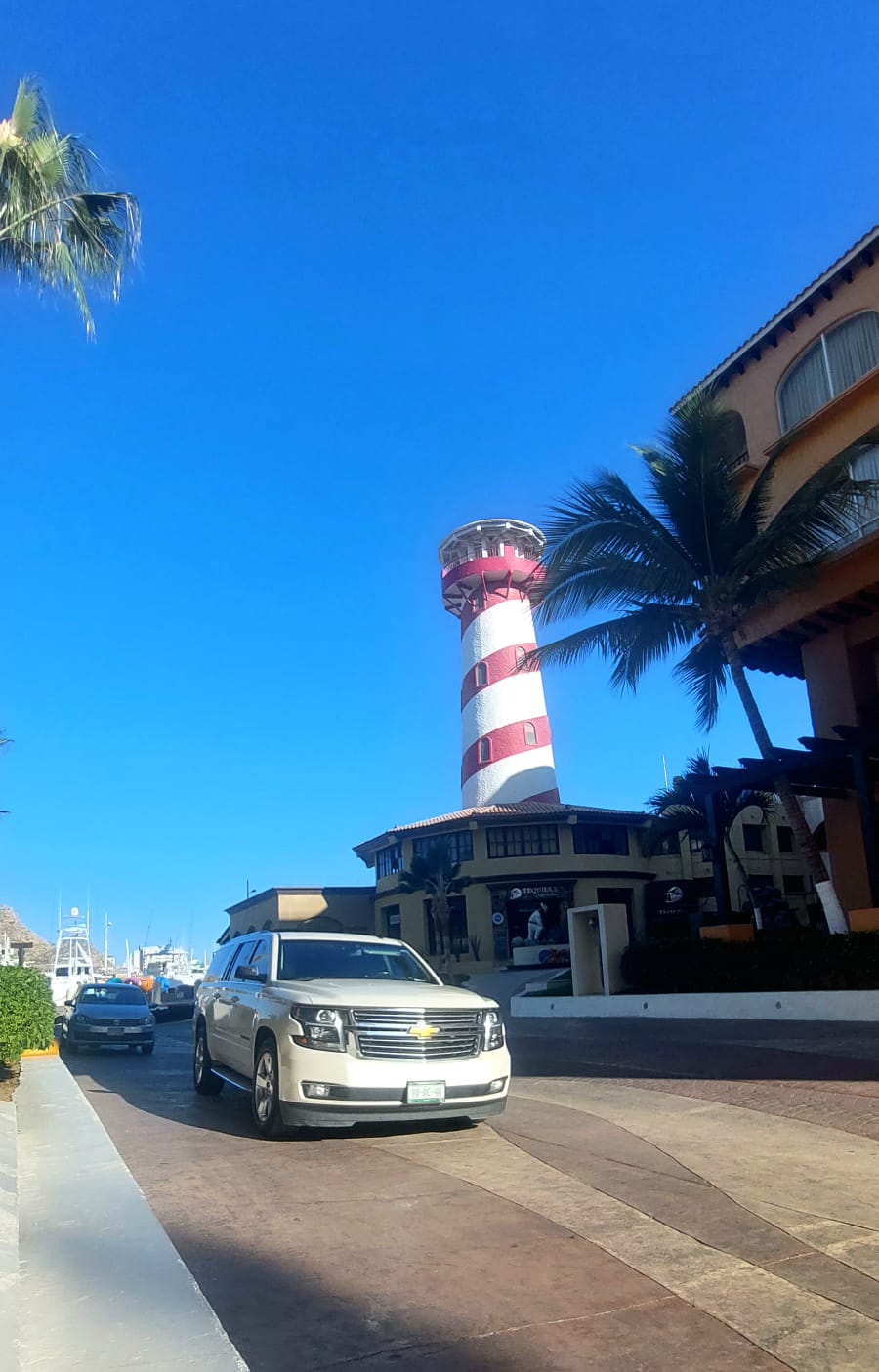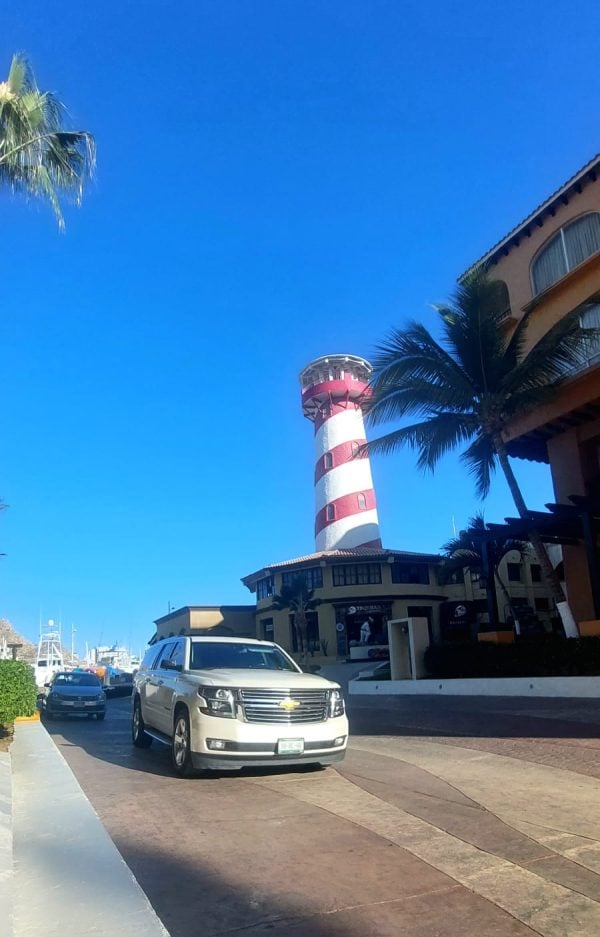 The Bisbee's Fishing Tournaments are renowned worldwide for their rich history and high-stakes angling competitions. Each year, fishing enthusiasts from all corners of the globe flock to Cabo San Lucas to participate in these prestigious events, and Tesoro Resort serves as a hub for the tournament's participants and spectators alike.
As a guest at Tesoro Resort during the Bisbee's Fishing Tournaments, you will be immersed in an atmosphere brimming with anticipation and camaraderie. Witness the buzz of excitement as anglers set out in pursuit of the magnificent marlin and other prized catches. Join in the festivities and share stories of triumphs and near-misses with fellow fishing enthusiasts, all while enjoying the resort's luxurious accommodations and top-notch services.
Beyond the tournament excitement, Tesoro Resort offers an array of amenities and activities to ensure an unforgettable stay. Relax by the sparkling infinity pool, soak up the sun on the pristine beach, or indulge in a rejuvenating spa treatment. For adventurous souls, explore the wonders of the sea with activities such as snorkeling, scuba diving, or sailing. The resort's prime location provides easy access to Cabo San Lucas's vibrant nightlife, world-class golf courses, and eclectic shopping experiences.
The dedication of Tesoro Resort to providing exceptional hospitality extends to its culinary offerings. Delight your taste buds with a wide range of exquisite dining options, from fresh seafood dishes to international cuisine, prepared by talented chefs who take pride in using the finest local ingredients. Savor a romantic dinner under the stars or enjoy a casual meal with ocean views, all within the resort's exceptional dining venues.
Whether you're an avid angler or a leisure-seeking traveler, Tesoro Resort in Cabo San Lucas promises an extraordinary experience. Immerse yourself in the thrilling world of Bisbee's Fishing Tournaments while enjoying the lavish comforts and unmatched hospitality of this remarkable resort. Create memories to last a lifetime and embark on a journey that seamlessly combines adventure, relaxation, and the allure of the sea. Tesoro Resort awaits, ready to exceed your every expectation.
Wyndham Tesoro Cabo is only 40 minutes away from the SJD Airport, 30 from Downtown San Jose del Cabo, and footsteps from Downtown Cabo San Lucas on the Marina.
*all images are copyright and trademarks are of their respective owners. SJD Taxi is not affiliated with Tesoro Wyndham Resort.*