Cabo Airport Transportation Costa Baja Resort La Paz
The Costa Baja Resort in La Paz, with its stunning location and luxurious amenities, is a beacon for travelers seeking a mix of relaxation and adventure. But part of the allure begins with the journey itself. The drive from the Cabo airport to Costa Baja resort in La Paz stretches for approximately 2-½ hours. This ride, however, is not just about reaching the destination, but about the scenic vistas and the anticipation of the awaiting Baja charm..
$69 Shuttle to Downtown La Paz
$295 Private SUV for 6 Direct to Costa Baja
If you prefer to speak with a customer service representative, please contact us toll-free from the USA and Canada at (248) 582-9239 or 1-866-753-7403. Choosing SJD Taxi's services guarantees travelers a ride that mirrors the luxury and comfort of the Costa Baja Resort & Marina Area. It becomes a fitting prelude to the experience that awaits at the resort. Moreover, it offers an opportunity to immerse oneself in the beautiful Baja landscapes, making the journey not just a means to an end, but an integral part of the Costa Baja experience
Costa Baja Resort Cabo Airport Transportation
Nestled along the pristine shores of the Sea of Cortez, the Costa Baja Resort in La Paz stands as a testament to luxury, relaxation, and unparalleled adventure. Situated a short distance from the bustling heart of La Paz, this resort has garnered acclaim not only for its picturesque location but also for the myriad of experiences it offers.
The other 5-star resort in the region is The Four Seasons at Costa Palmas.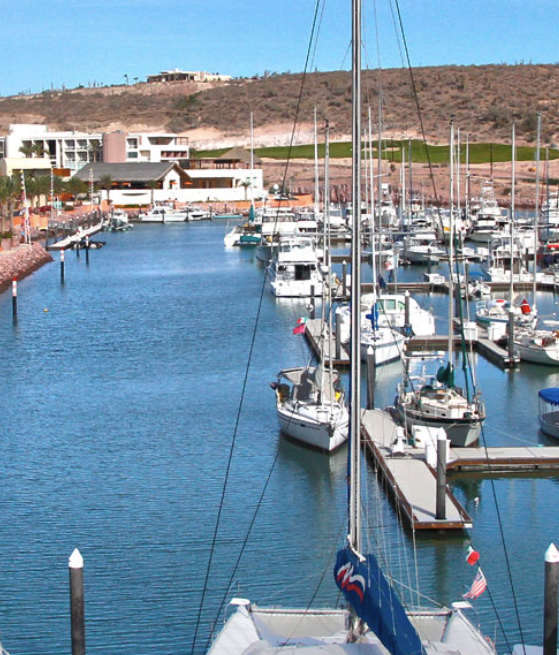 From the moment visitors step onto the resort, they are greeted with an ambiance that marries contemporary design with traditional Baja charm. The rooms and suites are meticulously designed, offering breathtaking sea views and the promise of an oasis of calm. Plush bedding, modern amenities, and private balconies ensure guests are ensconced in comfort and luxury throughout their stay.
However, it's beyond the confines of the rooms that Costa Baja truly shines. The resort is an adventurer's paradise. With the azure waters of the Sea of Cortez at its doorstep, it presents an opportunity to engage in a multitude of water activities. From snorkeling amidst the vibrant marine life to setting sail on a tranquil boat ride during sunset, the aquatic experiences are boundless.
Costa Baja Marina TRansfer in La Paz
The marina by Costa Baja Resort stands as a beacon of elegance and natural allure on the Sea of Cortez. This premier marina, renowned for its state-of-the-art facilities, welcomes boats and yachts of all dimensions, making it a hub for maritime enthusiasts. Positioned in the serene embrace of La Paz's landscapes, the marina thrives with the energy of fishermen, boaters, and adventure-seekers bound for sea excursions. For those flying into Cabo and looking forward to yacht rentals or marine adventures at this marina, SJD Taxi offers unmatched convenience. They provide direct and seamless transportation from the Cabo Airport straight to the Costa Baja marina, ensuring that travelers can transition effortlessly from air travel to their nautical escapades. The marina's blend of beauty, paired with the convenience of SJD Taxi, crafts a truly unparalleled maritime experience.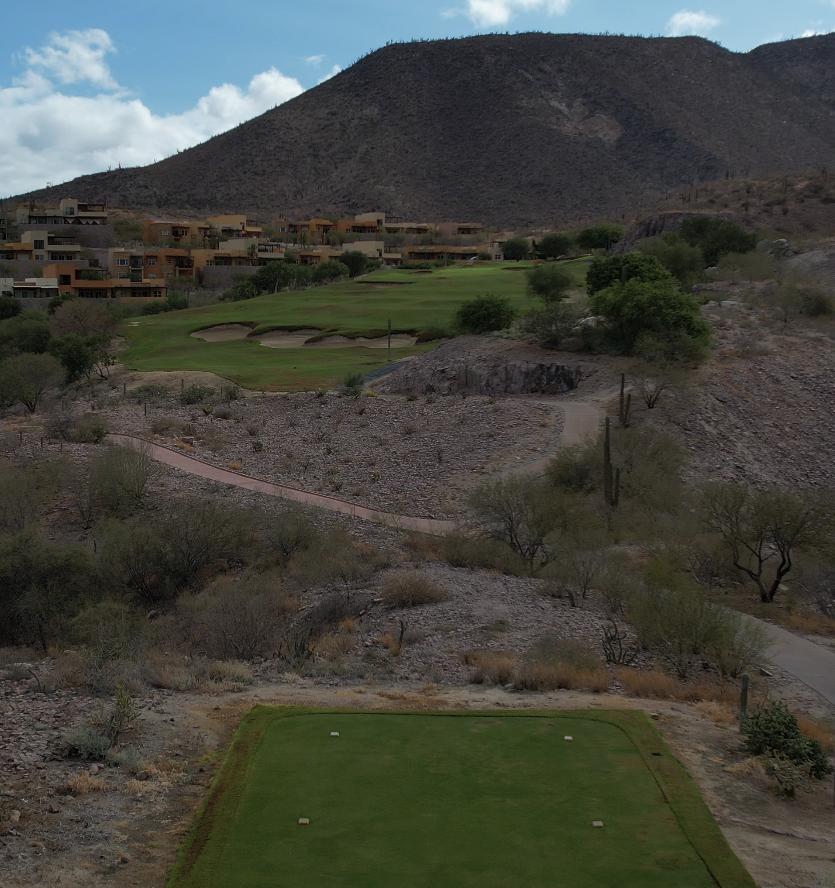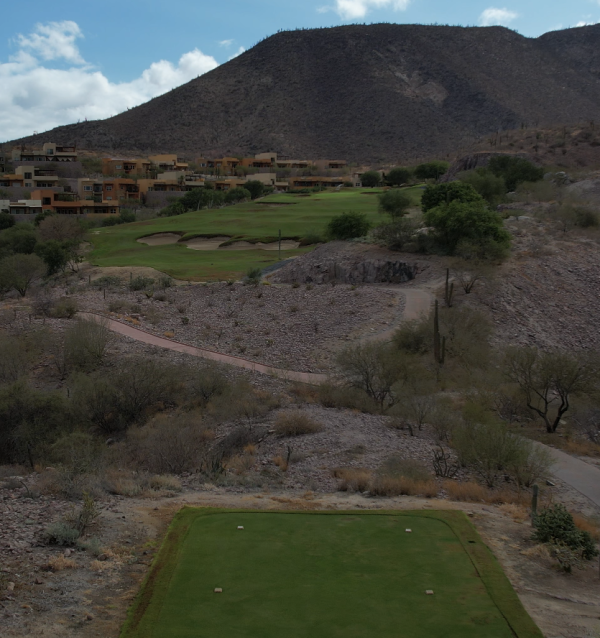 Golf enthusiasts will be elated to find a world-class 18-hole golf course designed by the legendary Gary Player. This unique course offers unparalleled views of the sea and mountains, making for a truly mesmerizing game.
Food connoisseurs are not left behind either. The resort boasts an array of dining options, ranging from casual eateries to fine dining. The emphasis is on infusing local flavors, ensuring guests get a true taste of Baja's culinary delights.
Costa Baja Resort in La Paz is a culinary haven with its three signature restaurants:
Marea serves as the resort's premier seafood destination, offering a bounty from the Sea of Cortez, where each dish celebrates the freshness and vibrancy of local marine delicacies.
Steinbeck's draws inspiration from the famed author's love for adventure, presenting a fusion of international flavors with traditional Baja techniques, ensuring a gastronomic journey that's both familiar and novel.
La Barcaccia, helmed by Italian chefs, is a slice of the Mediterranean in La Paz, showcasing authentic pasta dishes, wood-fired pizzas, and a wine list that boasts selections from the finest vineyards of Italy.
Together, these establishments at Costa Baja ensure that every palate, whether inclined towards local flavors or international delights, finds its match.
Yet, what truly sets Costa Baja Resort apart is its commitment to sustainable tourism. Conscious efforts to minimize environmental impact, collaborate with local communities, and promote conservation are at the core of the resort's philosophy.
In essence, Costa Baja Resort is not just a place to stay; it's an experience. Whether it's the allure of serene beaches, the thrill of marine adventures, or the sheer indulgence of luxury accommodations, this resort ensures memories that last a lifetime.
---
*All images are copyrighted and trademarks are of their respective owners. SJD Taxi is not affiliated with Costa Baja Resort Los Cabos.